The launch of my book, The Unseen Realm, has been a great success. The good news is that, earlier in the day, the Kindle edition hit #1 on Amazon's "Hot New Releases" for Theology. It now stands (as of this post) at #2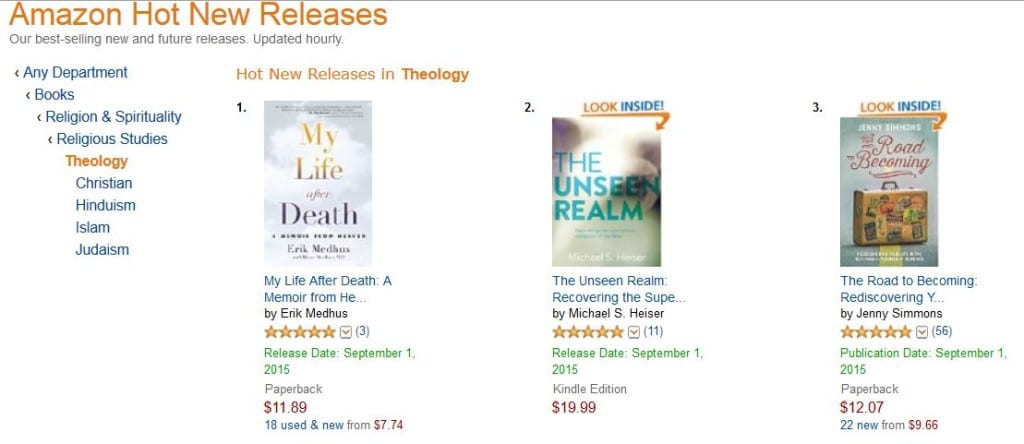 The "bad" news is that we've learned that the first print run also sold out on the first day. That's why you'll see "out of stock" if you go to online to Amazon (or Barnes & Noble) tonight for the book. Not to worry. You can order the book at will. Another printing has already been ordered. It'll just take longer than a couple days to get it at this point.
Let's hope the first day is just the start of sustained interest in the book and, more importantly, its content. Lord knows it's needed, so tell a friend to get a copy!