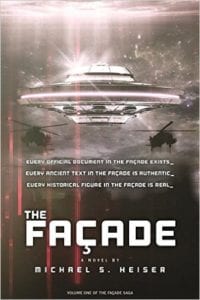 Haunted by his parents' death and his career failures, Dr. Brian Scott has begun to settle for the life he's been given.
Until he's kidnapped by military insiders known as The Group.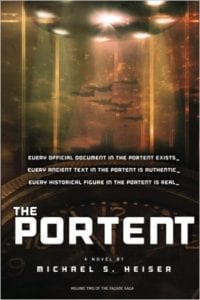 The climactic ending of The Façade left Brian Scott and Melissa Kelley with only each other–and the terrible secrets they carry. The Portent finds them living under new identities, their future clouded by constant fear of being exposed. By the time Brian and Melissa learn they're being watched, their carefully constructed lives will be over.
Follow Brian and Melissa into the center of an unthinkably vast, centuries-old conspiracy, conceived to turn the faith of millions against itself. Revelations from ancient tombs, long-forgotten Nazi experiments, UFOs, occult mythologies, biblical theology, and godlike technologies converge in answer to a terrifying question: Now that "they" are here, what do they want?