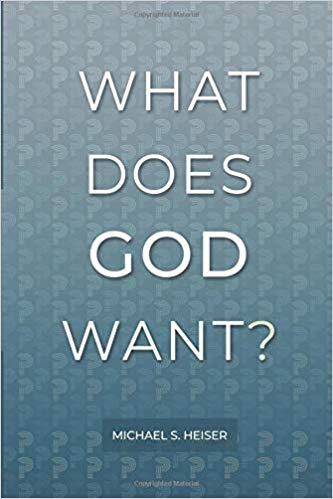 My short, self-published book, What Does God Want?, is now available for pre-pub as a Logos edition. The book is a step back from Supernatural (as that book is a step back from Unseen Realm). It is designed to tell the story of the Bible (the supernatural epic in short form), lend clarity on what the gospel is versus what it is not, and has a short primer on discipleship. The book has a glossary of all the biblical terms, and a short summary of supernatural beings mentioned in the story as appendices. As such, it's ideal for small groups that include seekers, new believers, and Christians for whom their faith has become a burden due to the subtle, imperceptible, and unintentional "transformation" of the simple gospel into a works-based merit system.
I self-published this book because I wanted to control the content. I sell paperback and Kindle versions on Amazon (links below), and now have licensed the content to Logos/Faithlife. My non-profit will use proceeds from sales and royalties from this book to fund its translation. My non-profit (MIQLAT) will give away the translations, and also (as we can afford it) purchases the paperback English version for churches to give away.
Links to other versions of the book:
Paperback: What Does God Want?
Kindle: What Does God Want?
I recently created a new "mission video" for MIQLAT. You can watch that here. It explains the phases of how I want to produce and give away content — i.e., there's a plan here that will hopefully outlive me. Please consider supporting MIQLAT and purchasing What Does God Want? in all its forms. It all helps.